I wanted to share with you all a little someone that has been providing us all with so much joy these past few weeks.
Who would have thought the simplest of creatures could provide hours of entertainment and laughter?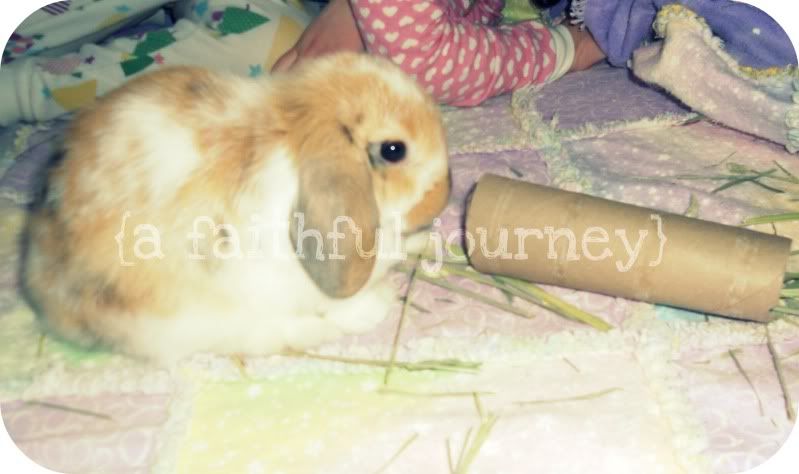 Evenings have been spent with the TV turned off and the sound of children's laughter filling the air instead. Laughter over the silliness of one, cute and cuddly, baby bunny!
From the twitching of her little nose when she is eating, to the silly ways she hops all around the living room, there is no doubt about it, this little furball has captured all of our hearts.
There has even been talk from the Big Guy about getting another one in few months!?!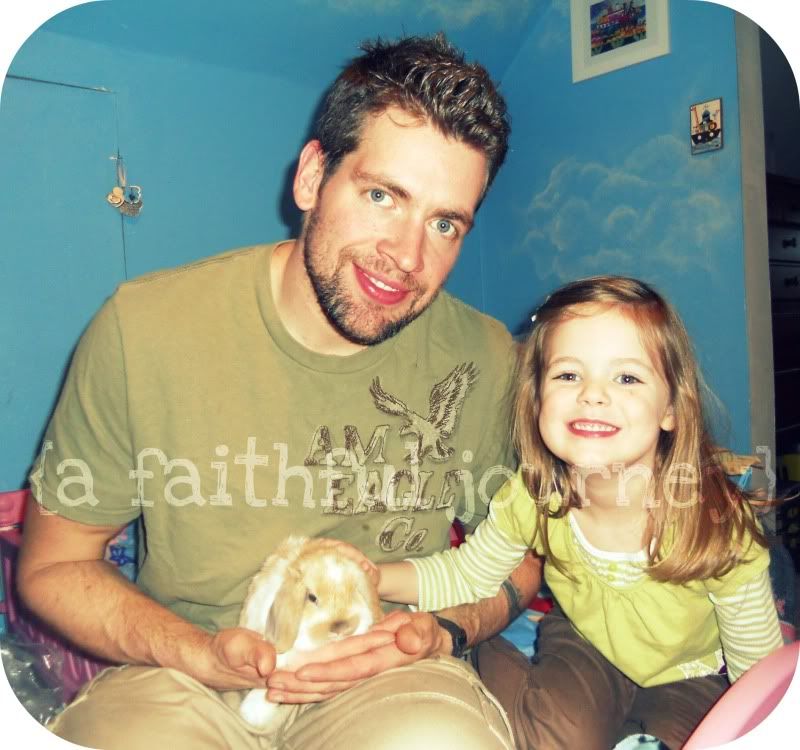 We will see...! :)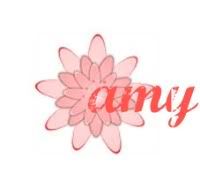 Then he said to them, "Go your way. Eat the fat and drink sweet wine and(A) send portions to anyone who has nothing ready, for this day is holy to our Lord. And do not be grieved, for the joy of the LORD is your strength. ~ Nehemiah 8:10