I couldn't stop the tears from flowing. The Holy Spirit was speaking to me and I knew I needed to obey and just let the thankfulness, the repentence, the pure joy of knowing
Him
and experiencing His blessings in my life pour from my soul. It was Sunday morning during worship and the song being sung was
How Great is Our God.
And He truly is Great, is He not?
::
Pregnancy is a miracle in and of itself. Knowing that a person is being formed inside the delicate womb of a woman is truly astonishing. Only God.
So why is it when you make the announcement of being pregnant with your second, third, fourth, child, people tend to say
Wow, really? Congrats!
in such a monotone way with no real joy in their tone whatsoever? You hear things like
You really want to bring another child into this world?
Like the world just all
of a sudden
became this awful place. It has
always been awful and full of sin
, since Adam and Eve. It has never been a perfect place to live and never will be. Heaven was made for that! My response to these types of questions and ignorances is
Why would I want to stop the blessings of God being poured out on my life?
as I rub my belly and feel my heart fill with joy and pure excitement for the little blessing being molded and created by the hands of the Almighty Creator!
::
I started on fire for homeschooling
, now I am not so sure it is for us. We took a break over the holidays and never returned. Quite frankly, I feel like a failure! I was scared and embarrassed to write it out here and admit that I just do not know anymore. I like the
idea
of being a homeschooling family, but haven't felt like doing the work since before Christmas! Prayer is what I need in making this decision which is why I have spent time
Being Still
.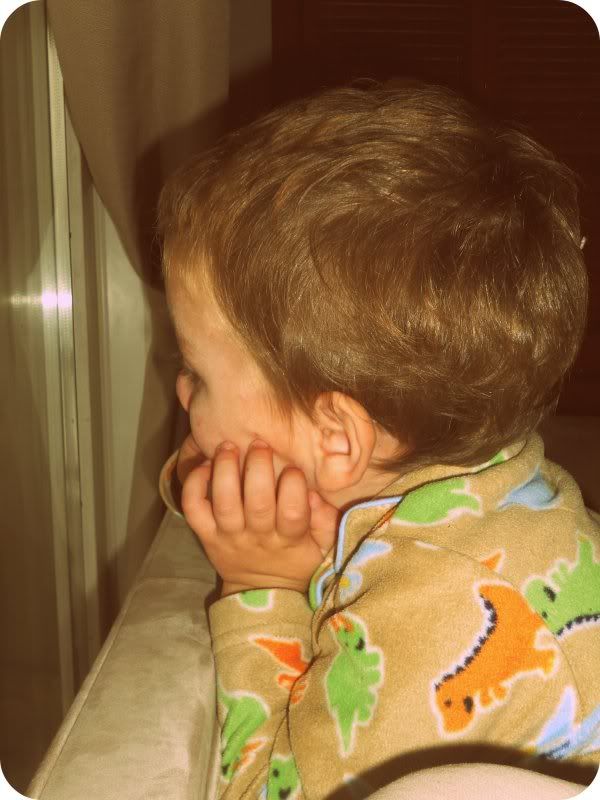 ::
I love this little space where I get to share my thoughts and feelings with, well, complete strangers. But the friendships I have made are overwhelming and a true blessing and I wouldn't change a thing!
Linking up for the first time with
Just Write
!
The LORD reigns, He is clothed with majesty;
The LORD is clothed,
He has girded Himself with strength.
Surely the world is established, so that it cannot be moved.
~ Psalm 93:1