I finished Emma's Sweater! This was my first time knitting anything like this and I couldn't be happier with how it turned out! I did, however, make a few mistakes, but nothing that will ruin the way the sweater wears and I made notes for the next time so I won't make those same mistakes again.
Close-up of buttons
No pictures of her wearing it yet as this is a birthday gift, but I will make sure to show some pictures of her with it on after her birthday next week! I think she is going to be excited to see how it turned out. She picked the color, her favorite, and has been watching me knit it all month long. It will be a surprise to her to see it all complete.
I wanted to cast on another sweater for our summer baby girl, but decided to hold off and cast on a
Milo Vest
for Caleb for Easter. I am using
this yarn
which I am in love with the colors of. Perfect for a little blue-eyed boy to wear on Easter day!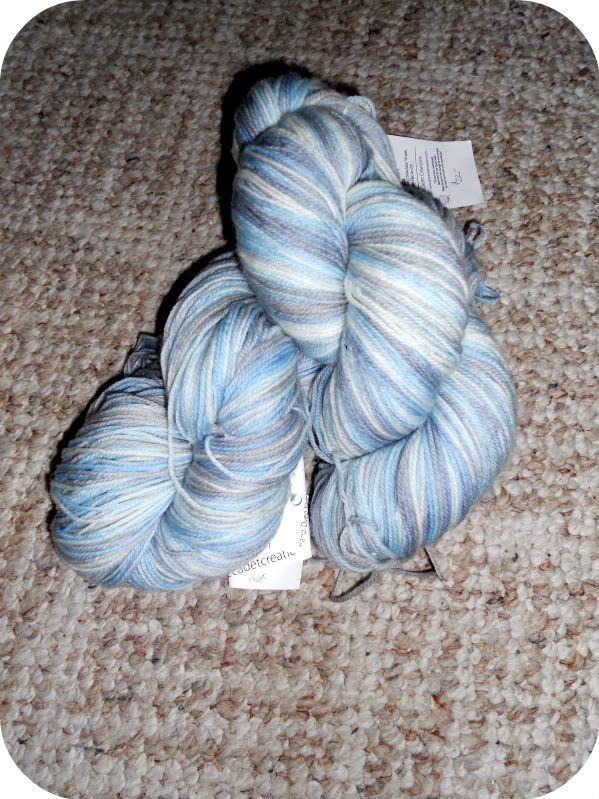 I am still reading
The Weird Sisters
, however I only have about 20 or so pages and will definitely finish it today. The story really held my interest and I did enjoy reading about the love of this family despite all of the trials they endured. My only complaint was some of the language used. I typically do not read novels that have foul language written throughout, but the language didn't start until about 75% through the book and by this time I was so involved with the story that I forced myself to overlook it and carry on. Just wanted to put this out there for anyone interested in reading this book, but who may also not like reading books with foul language like myself. It isn't a whole lot, but still enough to make me cringe a bit!
Next, I am going to start
22 Brittania Road
. Really looking forward to reading this one!
The sun is shining today and it is in the 60's, so we are packing up our lunch and heading to the park. Loving this Spring-time weather...even if it is a few weeks early!
::