The sound of a lawnmower and the bright sun filtering through the drapes made it feel like a summer morning. Stepping outside and feeling the warmth hit my skin while looking up to see a blue, cloudless sky, confirmed that it was going to be a gorgeous day.
Breakfast eaten and the first load of laundry in, we headed outside with canvases, paintbrushes and paint. They were ready to create and I was ready to snap photos of every concentrated stroke.
"I'm going to make a spaceship!"
"And I am going to make a castle!"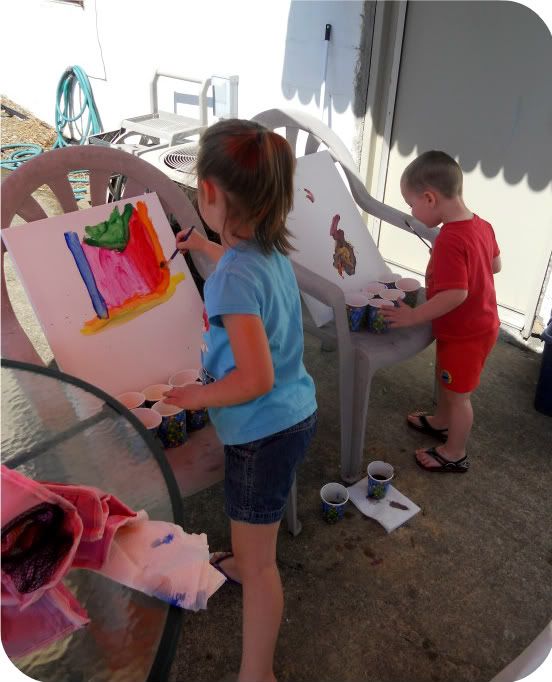 It is such a joy to see them imagine and want to be creative. A smile spread across my face and stayed there, as my heart swelled with joy!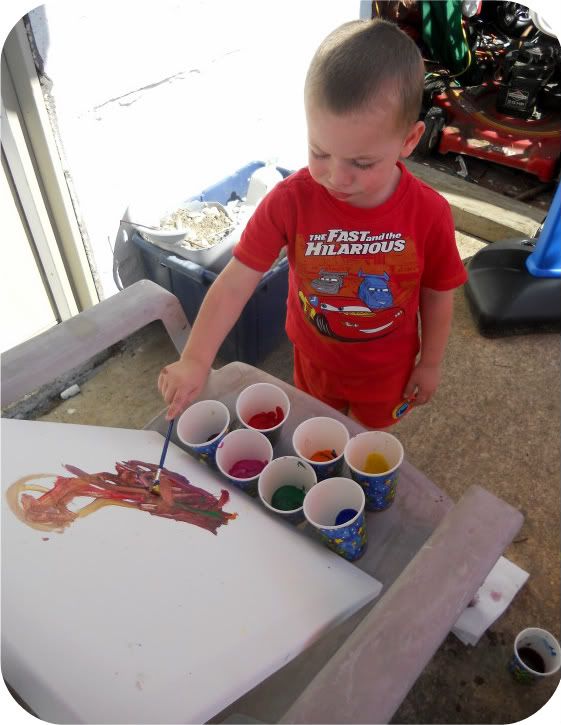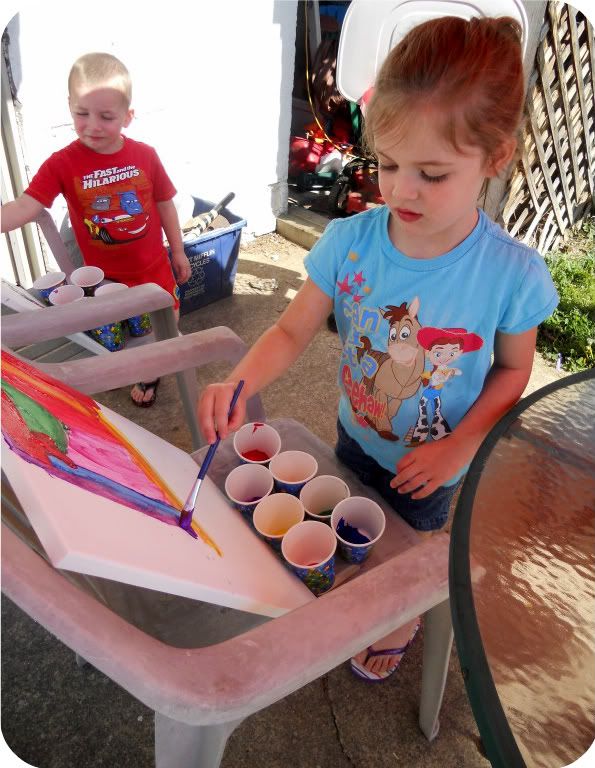 This is what it is all about. This is the childhood I want to give them. Making memories, having fun, being creative!
They painted for as long as they wanted. I snapped photos until I exhausted my camera, then sat to relax and be creative myself with knitting needles and yarn in hand. It was one of those picturesque, perfect, days that you want to bottle up and save to use again all over when a not-so beautiful day comes around!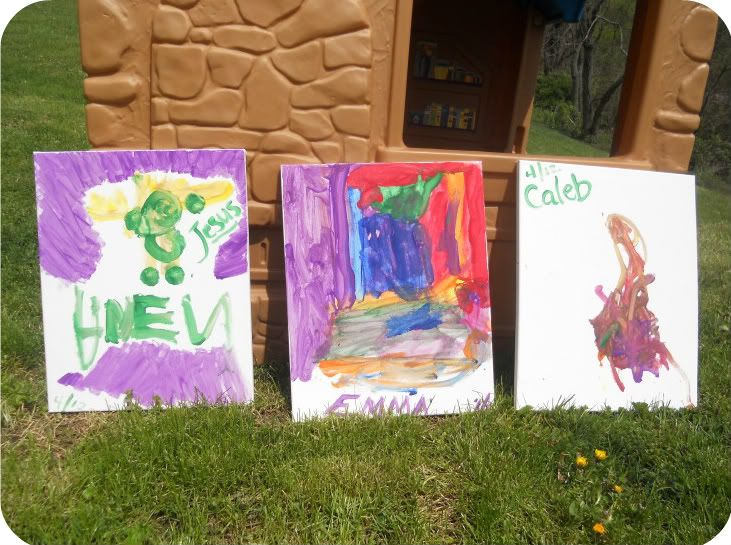 "Are you going to hang these up inside the house, mama?" Emma asked with surprise in her voice.
"Of course I am! You and Caleb are great artists and great art deserves to be displayed!"
"Where at in the house are you gonna put them?"
"Right on the wall in the dining room - that way, everytime we sit to eat together as a family, or when company comes over, we will have gorgeous art to look at and admire!"
"Wow! I can't believe we get to put these on the wall in the dining room!! I can't wait to show daddy when he gets home!"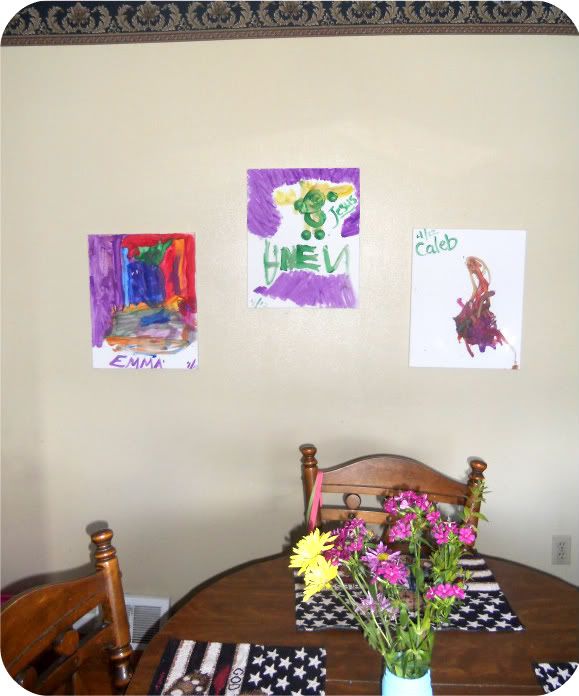 This house is a home - our home! And while they are still little and still here, I will decorate with their artwork and allow their toys to be scattered about on most days. Their books will intertwine with mine on the bookshelf and most knitted and sewn projects will be for them. For I know how fast time is going and I know what happens once they get older and this all begins to fade. Life goes back to how I like it and I no longer get to live it and enjoy it through the eyes of a little child.
The little things, little moments, little joys, is so very important to them. I do not want to miss out on giving them these special memories. Sure, the paintings are not Van Gogh or Picasso, and do not go with my decor, but it made them both proud seeing them hung there on the wall. They are more priceless to me than any piece of art or home decoration money could buy! They were made by the hands of the most precious parts of me!
*************
did you notice anything different around here? if so, what do you think? :)