It can only be expected that I've got baby on the brain! With only 6 weeks and 4 days...not that I am keeping count or anything...until my due date, it is hard to think of anything else! Thankfully, not much has been needed in preparation for this little one! I saved pretty much everything of Emma's, clothing wise, so no need for a whole new wardrobe. However, little girl clothing is so very hard to resist, and all little girls deserve a new outfit every once in awhile, so a few new items have found their way into her closet!
As I have been going through all of the baby items that have been packed away, I made sure to pull out and put aside the items I know are essential...to me at least! The ones that I could not have lived without! Some things you realize, baby after baby, are simply a waste of money! Others are worth their weight in gold!
Here is a small list of items that I feel should be on every new mama's list of must haves!
Boppy Pillow...if you are a breastfeeding mama, this is a wonderful, little, gem. Sure, you could just use a regular pillow, but I have found nothing to work as comfortable as the Boppy when nursing. It allows for me to be hands-free, while sitting, and nurse.
Bravado Nursing Bras...I have tried my share of uncomfortable nursing bras. Some women refuse to wear them and I actually banned them for a short time as well, until I found Bravado. They are so comfortable and fit so wonderfully...like a regular bra...not like a nursing bra!
Medela Breast Pump...I have not tried anything other than Medela, but have no complaints whatsoever about this pump. A bit pricey, but so worth it!
Swaddle Me...these blankets allowed for me to get many good night sleeps with a newborn. Plus, they reassured me against SIDS. They snuggle around the baby, velcroing on the side, allowing them to feel safe and warm, like they are cuddled in mama's arms! I bought all the sizes available and used them until my baby was able to start kicking their way out! Highly recommend!
Stretchy Baby Wrap...I am a HUGE fan of babywearing! I,unfortunately, didn't get to experience all the joy of babywearing with Emma, but I took full advantage with Caleb and am really looking forward to it with this new babe as well! It grows such a deep bond and allows baby to be close to you at all times...giving you a hands-free advantage. For Newborn babywearing, a stretchy wrap is best!! It is most comfortable until baby reaches about 15-20lbs. You can purchase a stretchy wrap...Moby is a highly recommended brand...or you can make your own, which is what I did!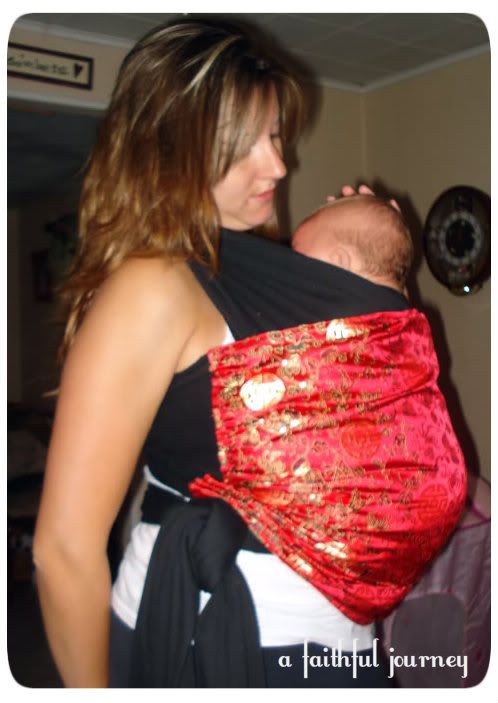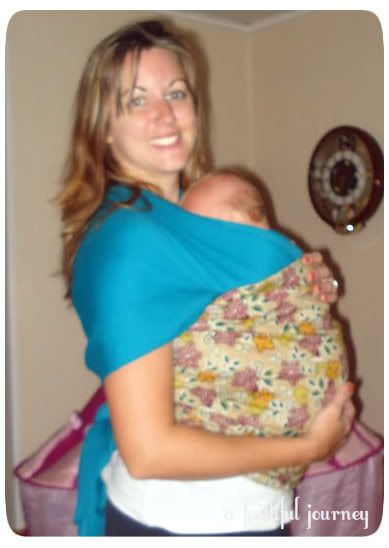 Woven Baby Wrap...When your baby gets to be about 20 lbs, you are going to want to advance to a more sturdier wrap. This is where a woven wrap comes in handy! They are a bit more pricey than a stretchy wrap and cannot be made on your own, but are very worth the money. A few brands that I have come to really like are Didymos, Girasol, and Ellevill. You can certainly purchase these full price from a number of reputable retailers online, however, I have found mine at half-off, or more, through a wonderful website called The Babywearer!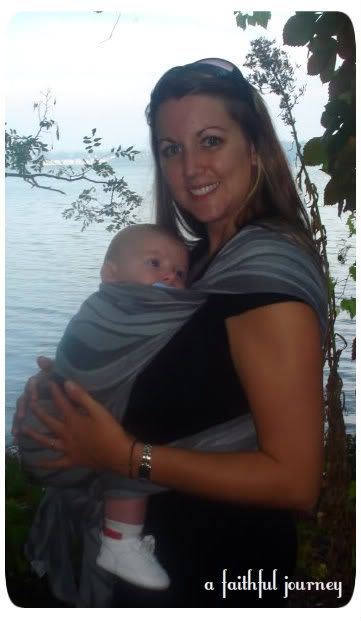 ERGOBaby...We LOVED our Ergo! I didn't discover it's comfort and ease until Caleb was much older, but am thrilled to hear that it can be worn from infancy through toddlerhood. I immediately ordered the infant insert to use with this babe and am hoping to still be able to enjoy it just as much with her!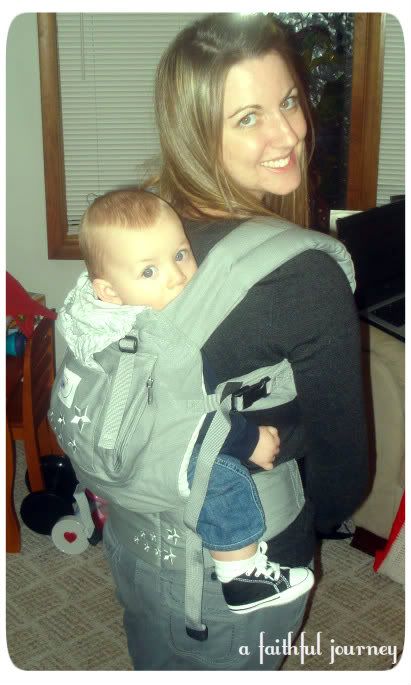 Cloth Diapers...Now I know and understand that this is not for everyone...I certainly did not think it was for me...but I enjoyed it, as funny as that may sound, for the short time that I was able to do it with Caleb. Unfortunately, he has extremely sensitive skin and his little bum could not deal with the moisture of a cloth diaper. However, in the short time that I was able to experiment with it, I found a few brands that I really liked! Happy Heinys were wonderful...both as a cover and a All-In-One pocket diaper. Never experienced a leak! Thirsties Covers were also very good at preventing leaks! A company that I just learned about, and had not known existed when I was purchasing diapers for Caleb, is The Little Bee Co. For every diaper purchased, one is donated to an orphan in need. I think I will be making a purchase from them, soon!
Do you have any "must haves" that you would add to this list?
Just as you cannot understand the path of the wind or the mystery of a tiny baby growing in its mother's womb, so you cannot understand the activity of God, who does all things. ~ Ecclesiastes 11:5