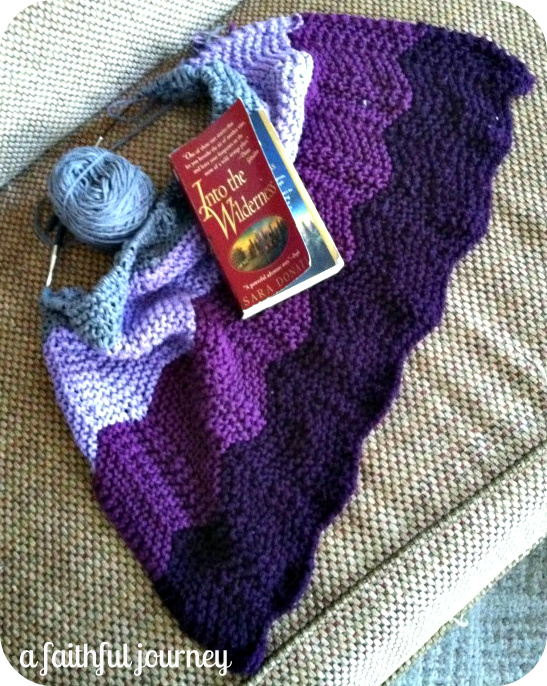 I am making great progress on the
Chevron Baby Blanket
. I am at the half-way point. There are seven different colors in the blanket and I am just about finished with the fourth color. I am loving the way it is turning out. And
this yarn
is so soft. It will make the perfect snuggle blanket for a squishy newborn! However, I now have requests, from both Emma and Caleb, for a blanket just like this one to call their own!
Last week, while sitting poolside on those awfully hot days, I managed to whip up this adorable
hat
and
bootie
set for a sweet friend of mine who is due to have her baby boy about a month after my little girl is due to arrive! Both patterns were so easy that I am definately going to have to make a few more sets - a set for my little girl and a few to have on hand when I need a last minute baby shower gift.
I am still reading Into the Wilderness. It is a great book and I really think if I didn't have so many other things on my mind at the moment, I would be able to read more of it and be done with it by now - but that is not the case. Instead, I am enjoying reading it at a slower pace and plan on finishing it as well as the
rest of the series
before years end. I made that one of my reading goals for the year!
What have you been working on?