Sunlight slowly begins to creep through our window.
It's early as he leans over and soflty kisses my cheek before heading down the stairs and out the door.
Little man begins to stir beside me and I know it's time to leave the warmth and comfort of this bed and rise.
My sweet little girl is still snuggled in her bed as I peek in on her.
Beauty
, sleeping.
I turn the coffee on, start breakfast, and proceed to think about my day.
Laundry, cleaning, cooking, playing, are all on the list for the day;
everyday
.
But right now, it's
morning
. And that means snuggles and stretches and wiping the sleepy away from our eyes. Him, her, and I.
The three of us enjoying a little morning bliss.
Counting down my Gratefulness one Blessing at a time {#59-#68}
Kind Words
A good recipe
Christian realtors
Soft, warm, wool, socks! {love!}
Hearing God speak to me through K-LOVE {love, love, LOVE, K-LOVE!!}
Knowing the return of Spring is right around the corner
A husband who gives so selflessly
A mother who is always willing to help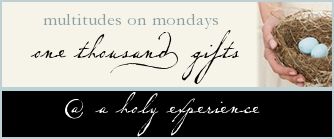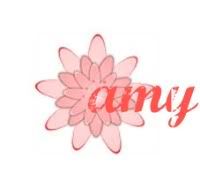 May you be prepared to endure everything with patience, while joyfully giving thanks to the Father, who has enabled you to share in the inheritance of the saints in the light. ~ Colossians 1:11-12