She's twirling around in her princess play dress. Play clothes scattered all over the floor around her. Crowns, plastic high heels, necklaces, and bracelets adorn her attire.
And he's watching her, curious. He walks over and attempts to slip on a dress and a crown, and she assists him, my little man.
They begin to dance around the room, giggling. Faces full of smiles. He looks up to her with adoration written all over his face. Sibling
love
...
Seeing them playing this way makes me long for more. I loved every second of being pregnant with both of my children. Feeling my body stretch and grow making a home for a new little blessing to grow was truly miraculous. Having that same little blessing stretch and kick inside assuring me of their growing and thriving and anxiously awaiting the day they are birthed into this world; into my loving arms.
I want a sister for her...
...and a brother for him.
But what do I do when that longing brings void? When the womb remains empty and the answer is still
no
?
Wives, submit yourselves to your own husbands as you do to the Lord. For the husband is the head of the wife as Christ is the head of the church, his body, of which he is the Savior. ~ Ephesians 5:22-23
Do I simply just pray for God's will to be done? Do I pray for
his
heart to be changed?
I feel guilty for being angry that we are not on the same page. I have two healthy, beautiful, blessings-is it wrong to want more?
Children are a gift from the LORD; they are a reward from him. ~ Psalm 127:3
I feel the emptiness so strong as I watch my children grow. I want the joy of a new little life to fill our home again. The smells, the softness, the cuddles...it's
pure
bliss!
Until I find peace either way, I'll seek
His
guidance;
His
will. I'll pray for clarity and understanding. I'll pray that that same clarity, guidance, and understanding find their way into the heart and mind of the one I love. That he'll pray for that same clarity from the One who blesses us with so much.
If a new babe never graces my womb, my arms, my heart, our home, I am more than content loving the ones I have been blessed with!
They are truly wonderful, beautiful, perfect...as perfect as two little ones can possibly be. And I will enjoy every minute of raising them; teaching them; nurturing them; loving them!
Because that is what
He
has intended for me. And I will continue to do so, no matter how many children
He
blesses me with.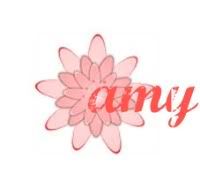 You, Lord, are forgiving and good, abounding in love to all who call to you. ~ Psalm 86:5
"We have one of each." he says "and they are perfect."
"What if your next pregnancy isn't as pleasant; as perfect.What if their are complications with you; with the baby. What if...?"