This is quickly becoming my favorite weekly meme. I like the accountability that comes with linking up each week. I don't want my posts to repeat themselves, so it gives me that little push I need at times to get to work and get things done!
That being said, I am still working right along on
Emma's sweater
. I was hoping to either have it finished by now, or being a little closer to the neckline, but I am a few rows farther along than I was last week, so some accomplishment was made! I'm happy with that!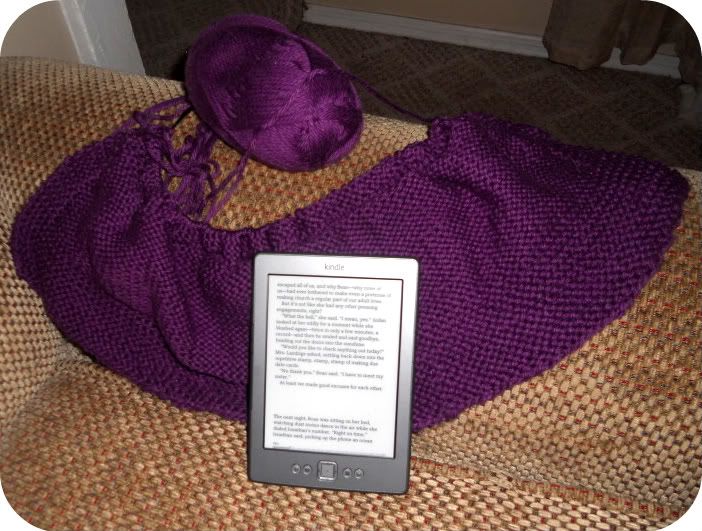 I am wanting to have it completely finished by her birthday, which is March 16, so I think I will be safe in saying that it should definitely be wrapped way before then!
I did, however, finish
The Hotel on the Corner of Bitter and Sweet
. To say I really enjoyed it would be an understatement. It was wonderful and exactly what the title states - bitter and sweet! Highly recommend it! I am now reading
The Weird Sisters
. So far it is holding my interest, so we shall see!
Want to see what others are knitting/reading? Then head on over to
Small Things
and check them out!
For the Spirit God gave us does not make us timid, but gives us power, love and self-discipline. ~ 2 Timothy 1:7