It's always been a mystery to me
How two hearts can come together
And love can last forever
But now that I have found you, I believe
When God sends the perfect one
Now gone are all my questions about why
I wonder what God was thinking
I wonder if He knew everything I would need
Because He made all my dreams come true
He must have been thinking about me

I promise that wherever you may go
Wherever life may lead you
With all my heart I'll be there too
From this moment on I want you to know
I'll let nothing come between us
And I will love the ones you love
Now gone are all my questions about why
And I've never been so sure of anything in my life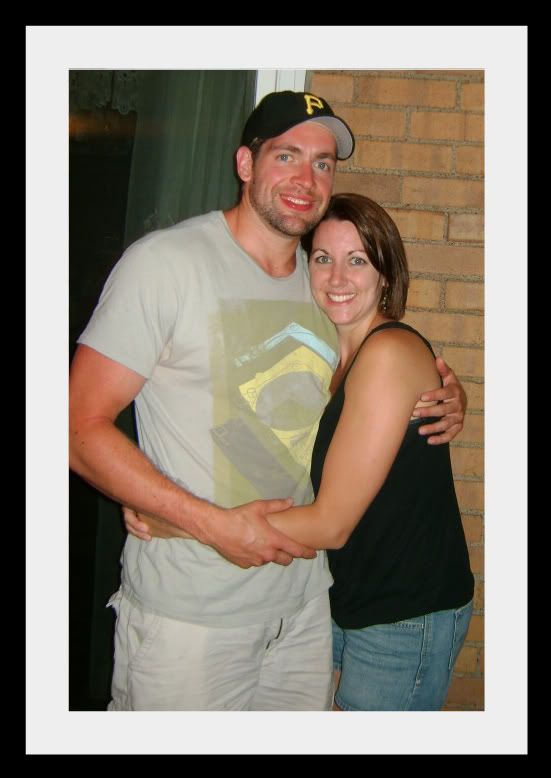 He made the sun He made the moon
To harmonize in perfect tune
One can't move without the other
They just have to be together
And that is why I know it's true
You're for me and I'm for you
Cause my world just can't be right
Without you in my life
He must've heard every prayer I've been praying
Yes He knew everything I would need
When God made you
When dreams come true
When God made you
He must've been thinking about me
- Newsong, When God Made You
Five years ago today, I married my wonderful husband. The words displayed above were the words to one of our wedding songs.
Noone ever said marriage was easy and ours certainly hasn't been, but we are thankful for the trials. They have made us stronger and have allowed for us to fall deeper in love. We have grown and matured together as husband and wife and as parents. I can't think of a better person to be on this journey with. He is an amazing, hard working, husband and father. He does everything he can to provide for us. I can't begin to express my gratitude to him and to God for blessing my life with his. Isn't it amazing how God has picked out the perfect spouse for us before we were even born? Wow! I can't begin to grasp the awesomeness of our God! His love for me is amazing!
Thank you Father God for my husband. Thank you for loving me so much that you created this man, just for me. To love me and support me and to be my absolute best friend. I thank you for these past five years and look forward to the next 5, 10, 15+ years with him by my side. In your precious name, Amen!
I love you babe! Happy Anniversary!
Be imitators of God, therefore, as dearly loved children and live a life of love, just as Christ loved us and gave himself up for us as a fragrant offering and sacrifice to God. ~ Ephesians 5:1-2