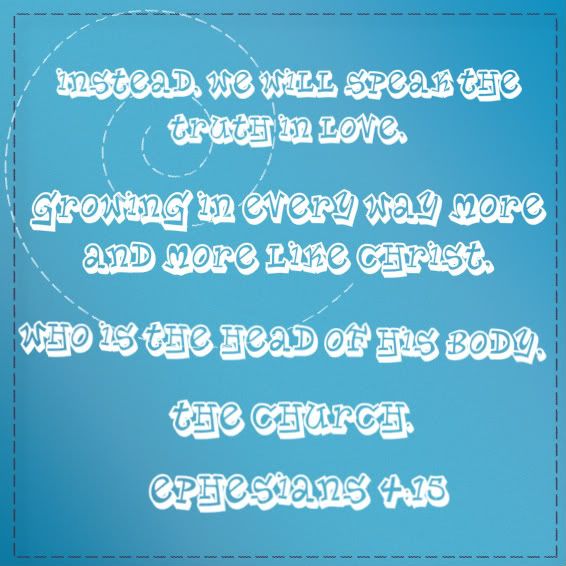 Instead, we will speak the truth in love, growing in every way more and more like Christ, who is the head of his body, the church. ~ Ephesians 4:15
When I read this verse, I can't help but think of the song
If We Are the Body
by Casting Crowns. The chorus is what stands out most to me:
But if we are the Body

Why aren't His arms reaching
Why aren't His hands healing
Why aren't His words teaching
And if we are the Body
Why aren't His feet going
Why is His love not showing them there is a way
How are the
unsaved
supposed to see and hear about Christ if we as Christians are not doing our job?
How are they supposed to feel His love if we don't show love?
If we want people to know Him and feel His love and know about his healing powers and grace, we need to talk to them and show them His love. We need to invite them or bring them into church.
Yes, He is all powerful and all knowing and could do all this Himself, but we are called by faith to be witnesses of His love, power, and grace!
Thank you Jesus that you told us to love because you first loved us! Thank you for loving me despite all my faults and wrongdoings! Thank you for giving your life, for me! I love you Papa! In Jesus' Name I pray, Amen!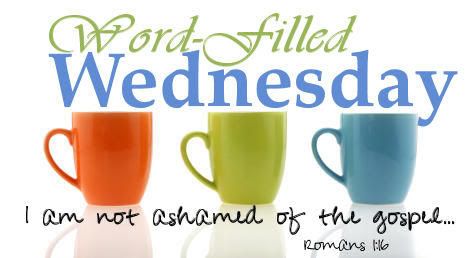 We love because he first loved us. ~ 1 John 4:19