Whatever happens, conduct yourselves in a manner worthy of the gospel of Christ. Then, whether I come and see you or only hear about you in my absence,

I will know that you stand firm in one spirit

, contending as one man for the faith of the gospel without being frightened in any way by those who oppose you. ~ Philippians 1:27-28a
When we surround ourselves with
His Word
and with
godly people
, such as the church, we are not fighting this
worldy battle
alone. He calls us to unite as one and He will be in our midsts. {Matthew 18:20}
I want to fight the good fight and win. I want to have as many Christians as I possibly can fighting with me! I want to help the unsaved find salvation. I want to take as many with me when I ride into heaven!
May we bind together, as brothers and sisters in Christ, and
fight the good fight
!
Thank you Jesus for your Word and the power of your Word. May I make it a lamp unto my feet and a light unto my path! Thank you for the precious gift of salvation! May I bring others to know how wonderful, glorious, and forgiving your love really is! In Jesus' name, Amen!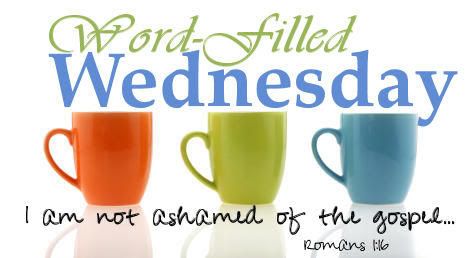 Linked up at:
Trust in the LORD with all your heart and lean not on your own understanding; in all your ways acknowledge him, and he will make your paths straight. ~ Proverbs 3:5-6