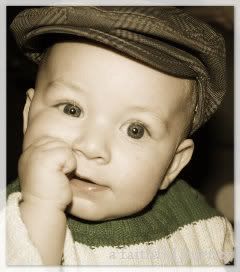 I never knew how much love my heart could hold until you were placed in my arms three years ago today!
My little guy...mommy's little boy! Oh how my heart swells with love for you!
You are the true definition of boy! Dirt, cars, truck, superheroes, you enjoy them all! And your energy...oh my! You climb just about anything that can be climbed, as well as things that can't! You love to jump no matter how high from the ground the object you are jumping from is! Nothing scares you, well except spiders. You despise spiders. All other types of bugs are just fine...but spiders? Forget it!
You have that rough and tumble side to you, but you are certainly a sweet natured little boy! Always giving hugs to Emma and I. Wrapping your arms around my neck telling me you love me! Saying "I do it mama!" and trying with all your might to lend that helping hand!
You sing, dance, and love talking to Jesus! Your favorite book is your "Bible Book" and for the longest time, it went everywhere with you! I didn't mind one bit!! Made me picture you as a missionary or preacher one day!
You would climb up on the couch, "Bible Book" under your arm, and sit there, "reading" it while looking through the pictures on every page. I pray that your love for the Bible stays with you and you desire to read it the older you get just as much as you do now!
You have such a vivid imagination and I am loving every second of watching it develop more and more the older you get! You sit with blocks and your cars and pretend for what seems like hours! Never getting tired of it!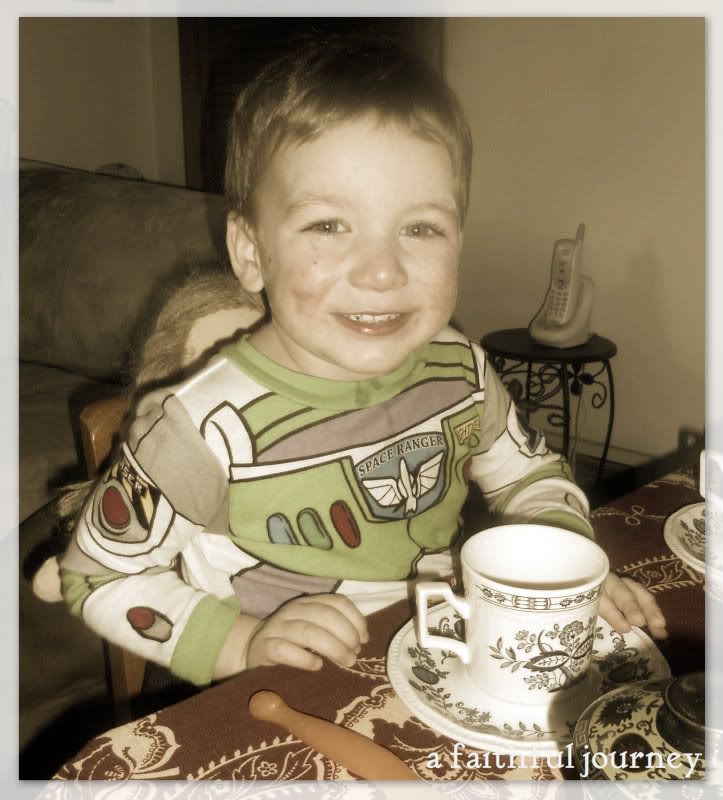 You are a cuddler, a hugger, a soft-hearted, caring, loving, little boy!
Always finding my hand in the dark - I have to admit, that brings me as much comfort as I know it brings you!
You make daddy and me so very proud!
Just like birthdays past, this, too, is a bittersweet day! For as much as I love watcing you grow, I wish I could keep you this little, forever! My little man!
But instead of dwelling on things I cannot change, I will embrace each and everyday - good or bad! For you are a gift, Caleb! A rare and true gift indeed. Given to me and daddy by the One who loves us so very much!! More than I think we all realize sometimes!
Keep Smiling, little one! Love Jesus with all your heart! Remember how much I love you and always will! But most importantly, remember how much Jesus loves you and how much He always will!
Happy Birthday!!
::
"Oh yes, you shaped me first inside, then out;
you formed me in my mother's womb.
I thank you, High God—you're breathtaking!
Body and soul, I am marvelously made!
I worship in adoration—what a creation!
You know me inside and out,
you know every bone in my body;
You know exactly how I was made, bit by bit,
how I was sculpted from nothing into something.
Like an open book, you watched me grow from conception to birth;
all the stages of my life were spread out before you,
The days of my life all prepared
before I'd even lived one day." ~ Psalm 139:13-16 {The Message}