The
Lucy Maud Montgomery Reading Challenge
hosted by Carrie at
Reading to Know
, has sadly come to an end. I wish this challenge could last a little longer, but not to worry-I plan on visiting with L.M. Montgomery and a few more of her titles throughout the rest of the year.
Emily is a different character all in herself from Anne, but a lot of her quirkiness and stubborn ways reminds me a lot of Anne. I enjoyed reading the start of her journey in New Moon. The trials and tribulations set before her. She is a charming character and at many times thoughout the book I found myself pitying her and getting upset at whoever it was that was causing her grief or beng unfair. I enjoyed Emily so very much and plan on finishing the rest of the New Moon series later this year.
Thank you, Carrie, for hosting such a fun challenge! I look forward to returning next year and doing it all over again!
What books by L.M. Montgomery have you read and enjoyed?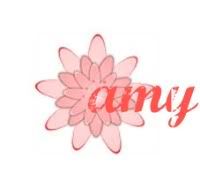 "Sitting down, Jesus called the Twelve and said, "Anyone who wants to be first must be the very last, and the servant of all."" ~ Mark 9:35