This is a fun and easy way to help your toddler learn the skill of buttoning. It is also a fun "busy" item to throw into your purse or diaper bag to help keep your child entertained while at the doctors office or a restaurant, etc.
To make your own
Button Worm
you will need:
Buttons in any shape or size. One button needed for each worm.
Ribbon
Felt
Needle
Thread
Scissors
Start off by sewing your button onto one end of your ribbon.
I then folded over the other end of the ribbon, twice, and stitched it together. This is so the felt doesn't easily slide off the other end.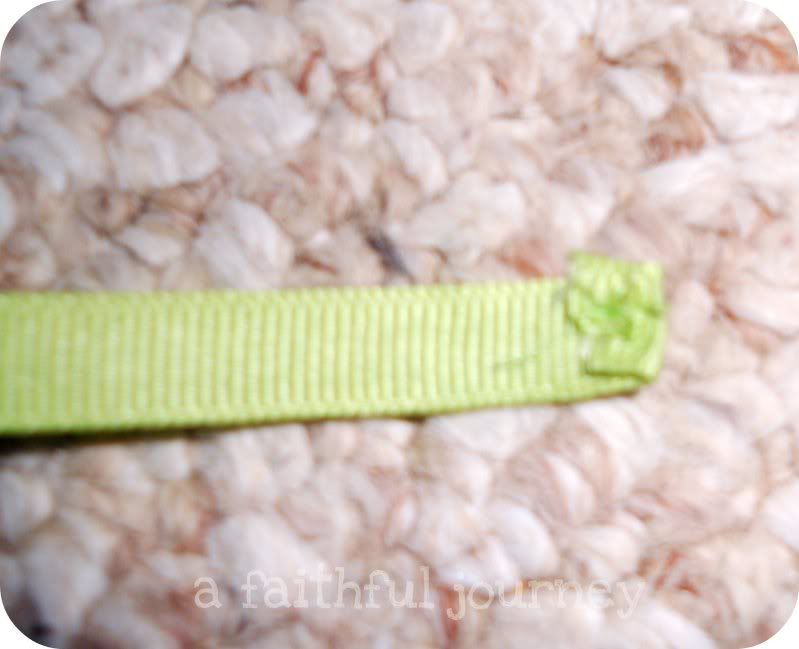 Next gather your felt and cut out 3"x3" squares in as many as you like. I had 10 different colors of felt, so I cut 10 squares.
"Button" the felt squares onto your ribbon and place the "worm" into a baggie.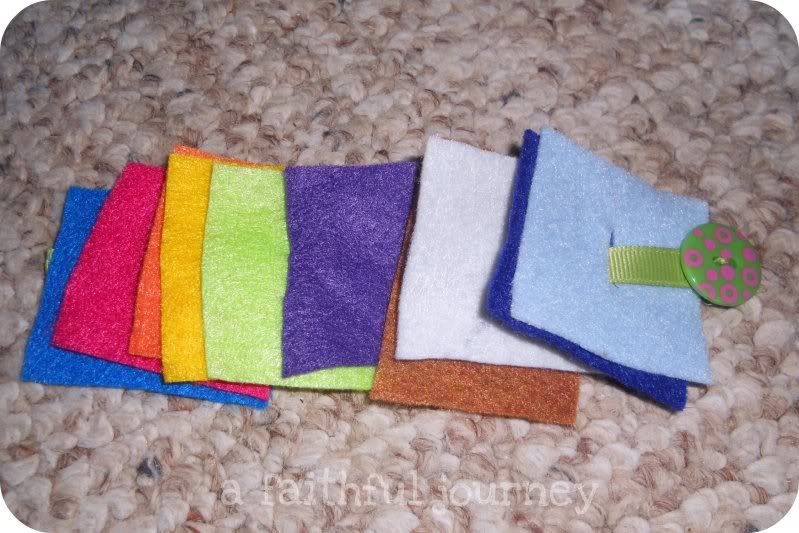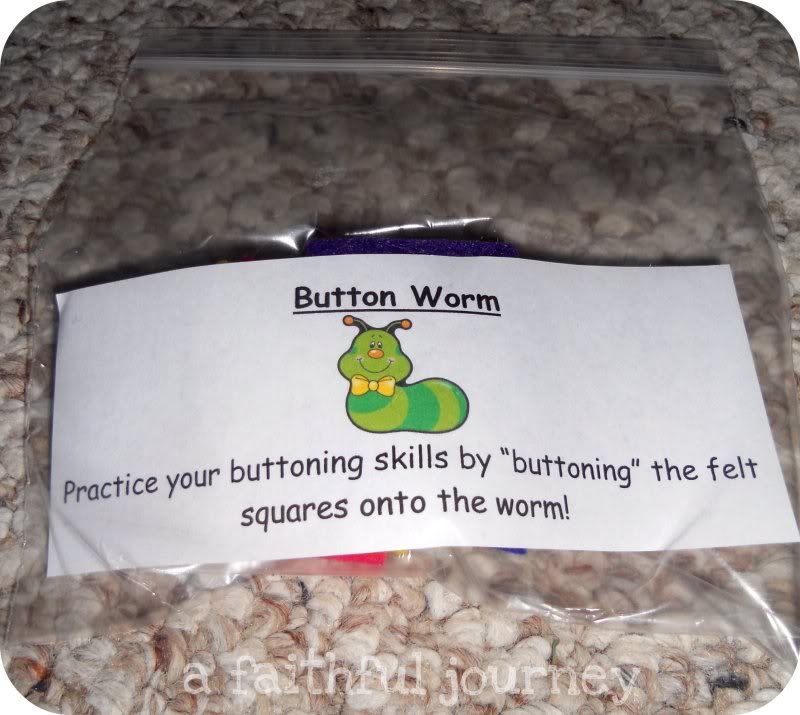 Now it is ready to be used as a tool in learning to button or as a distraction elsewhere!
Linking up with:
For I command you today to love the LORD your God, to walk in his ways, and to keep his commands, decrees and laws; then you will live and increase, and the LORD your God will bless you in the land you are entering to possess. ~ Deuteronomy 30:16