So, we are 9 hours in and I thought it was time to stop and take part in a mini-challenge. I love winning things
{who doesn't?}
and this challenge is a cute one!
Kate at Midnight Book Girl
is hosting this mini-challenge titled Book Sentence. The object of this challenge is to take a look at the books on your bookshelf and make a sentence using only the titles of the book.
Here is what I came up with: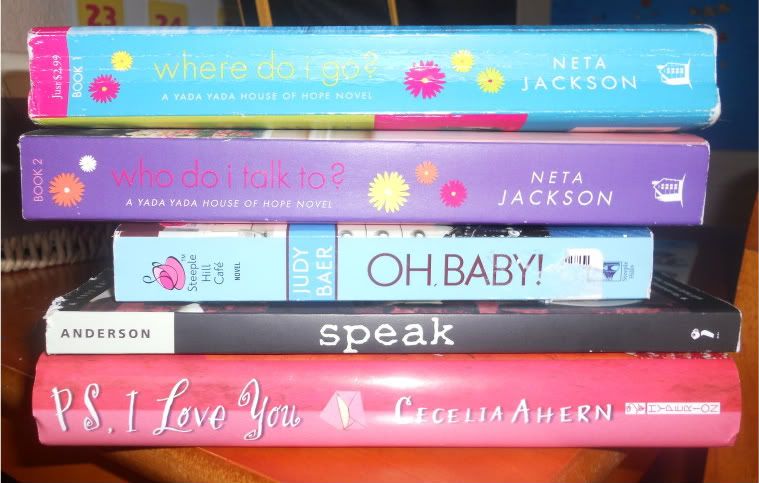 Where do I go? Who do I talk to? Oh, baby! Speak.
P.S. I love you!
Fun, right? :)
Ok...back to reading The Friday Night Knitting Club!