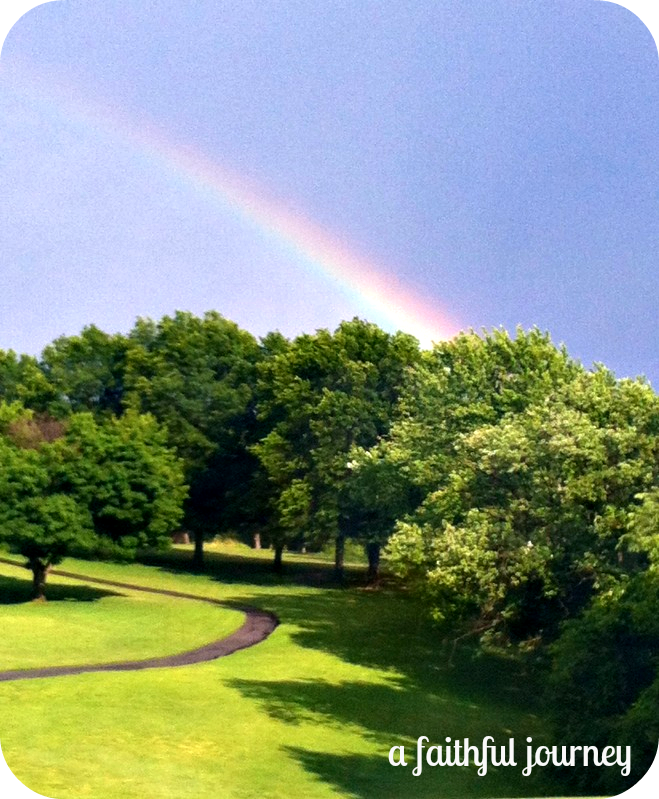 I am in love with an amazing man!
A man whose love for me is so great!
He is an amazing listener - always around whenever I need Him!
He shows His promise of love for me in rainbows that fill the sky once the storm has passed!
He knows me
inside and out and loves me for who I am!
He knows my faults, sees my sins, yet still loves and takes care of me!
He sacrificed it all - for me!
He wants the best for my life - always has; always will!
And because His love is so great, so intense, it makes me want to get to know Him deeper and closer - wanting a relationship with Him like no relationship I have ever had before!
Yes, I am in love with an Amazing Man - His name is Jesus!
And guess what?
He Loves you too!!
Won't you take the time to get to know Him?
You came and You rescued me
Showed me life as it's meant to be
So beautiful, You loved me so differently
Chased all my fears away, finally whole
Thank You for finding me when You did
You changed my life and now I believe
That love is all that I'll ever need
I promise my heart and all that I am
I'm yours forever, my Love
~ Dara Maclean
::
Come and look, sisters in Jerusalem. Oh, sisters of Zion, don't miss this!
My King-Lover, dressed and garlanded for his wedding, his heart full, bursting with joy! ~ Song of Solomon 3:11