Rhythm. It's what our days have been lacking, but at the same time, it is what we have slowly started to gain back again.
Any time a new baby arrives, things seem to get a bit jumbled and life takes a turn in a different, but good, direction. Working to get us all back on the right track has been a lot easier than I had originally anticipated. It has actually been quite enjoyable. The
sweetness of our baby girl fitting right in with our way of life. She is as pleasant as any baby can be and a complete Joy.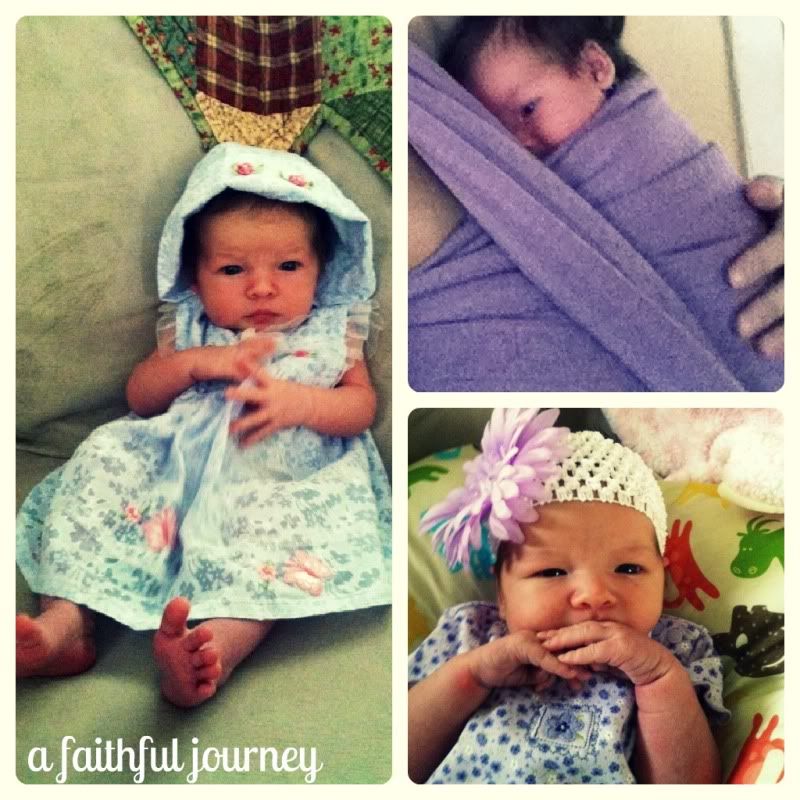 These days we are counting our blessings - thankful for,
Tiny Baby Feet
My sweet older girl who has become such a wonderful help to her mama
The silliness that comes from my older two children
Early morning cuddles
Babywearing
The love and sibling bond between Emma and Caleb
Kindness from others
My Husband
Lazy Sunday afternoons listening to the rain
Blackberry Cobbler
Friendship - no matter how near or far
Great Reads
Wonderful views
"The unfolding of your words gives light; it gives understanding to the simple."
Psalm 119:130