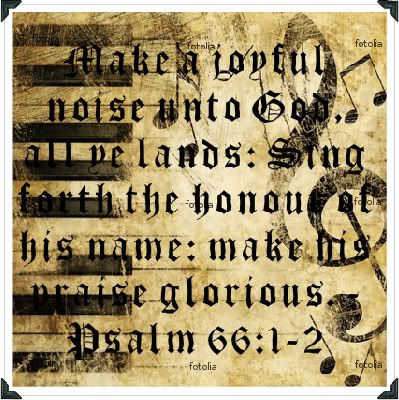 Make a joyful noise unto God, all ye lands: Sing forth the honour of his name: make his praise glorious. Psalm 66:1-2
This has always been a favorite scripture of mine!
Our Heavenly Father deserves our praise!
He is worthy of that and so much more!
He has done so much for me in my life, that I have been so undeserving of, and I will be forever grateful!
I need to praise Him more and more each day.
I don't thank Him enough for the sacrifice of His Son, Jesus Christ!
Thank you, Father, for the precious gift of your only son, Jesus Christ! Without Him, I am nothing; but by his blood-saving grace, I am everything! In your precious name I pray, Amen!