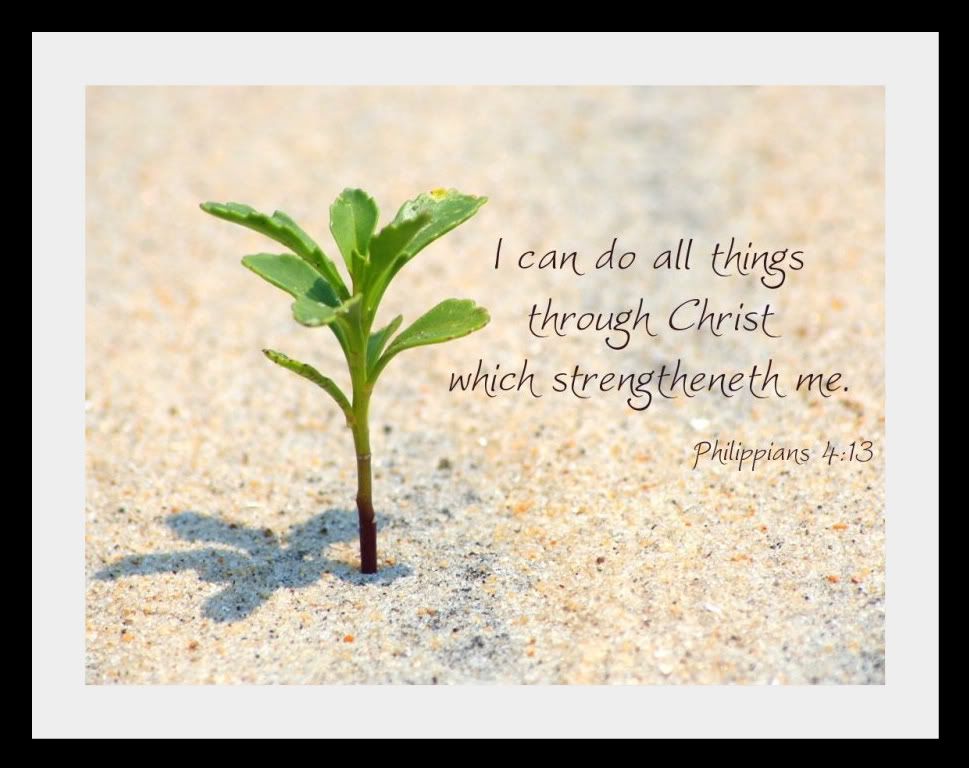 Monday, July 5th, begins the Bible in 90 Days Challenge! I am so excited for this challenge to begin, but at the same time, am also nervous and scared.
"Why?", you may ask. Well, let me tell you. I set
a lot
of goals for myself. Goals to read so many books in a year. Goals to knit so many things by Christmas. Goals to cook this and bake that for my family. Goals to jog so many miles this week. Goals to be and do just about
everything
that seems of interest to me! And, I
always fail
at completing those goals.
I start out strong and then,
Bam!
Just like that, I failed. I
never reached my goal
. Something
always seems to get in my way
and slow me down.
But this is one Goal
I am going to see reached
! This is one Goal
I have to fulfill
! I need this for myself, my family, my marriage! I believe with all my heart that it is going to be a life changing experience.
I have already been blessed by the words of encouragement from Amy at
Mom's Toolbox
. I have met, already, a lot of wonderful women who are taking part in this challenge as well, and I am excited to get to know them better through this challenge. The women who are serving as our Mentors are a blessing and an encouragement as well, since they have already successfully completed the challenge. I pray that everyone involved
will succeed
in this challenge. I pray that everyone
will be blessed
by God's Word! He loves us and has so much to share with us!
The above verse, Phil. 4:13, is my verse of
encouragement
; of
motivation
. I
can
and I
will do this
, with my Heavenly Father's help!
If reading through the entire Bible is something that you have considered doing, but like me, never made it through, would you please consider joining us? What a life changing experience this is going to be!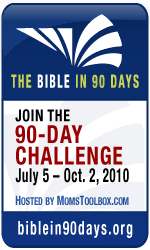 "The Lord directs the steps of the godly. He delights in every detail of their lives. Though they may stumble, they will never fall, for the Lord holds them by the hand." Psalm 37:23-24