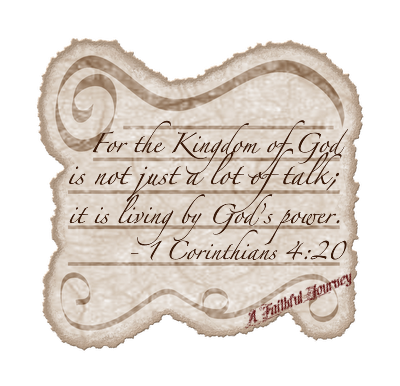 For the Kingdom of God is not just a lot of talk; it is living by God's power. ~ 1 Corinthians 4:20
This verse reminds me of the saying, "You can talk the talk, but can you walk the walk?".
It is so easy to walk around saying your a Christian and saying you go to Church and so on and so forth, but if your life doesn't reflect the actions and love of Jesus Christ, then it is all just a bunch of talk!
My prayer for myself is to walk out my door everyday representing Jesus Christ and His Kingdom. I want this little blog to reflect my love for Him, as well and all He has done for me. I don't want to just act like the "bubbly", little, Christian girl. I want to be her! From the inside out!
May God's amazing power and love shine through me more and more everyday!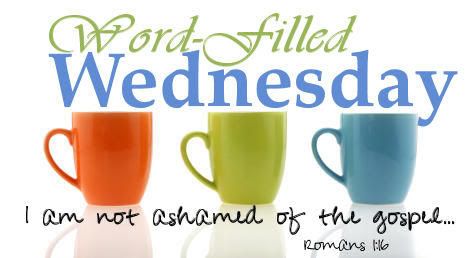 But seek first his kingdom and his righteousness, and all these things will be given to you as well. ~ Matthew 6:33