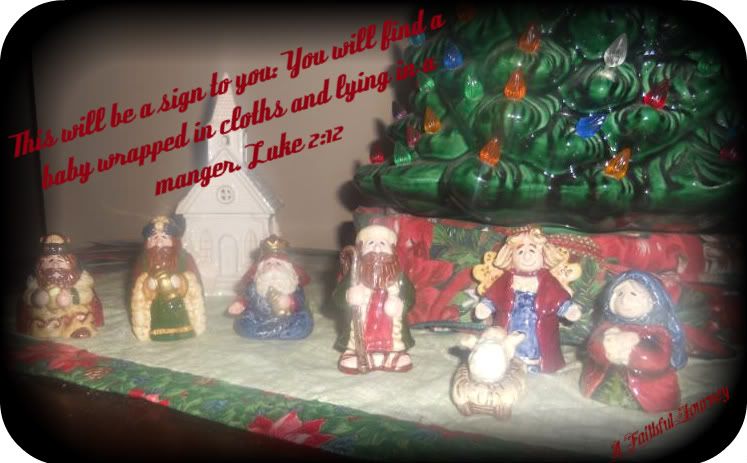 This will be a sign to you: You will find a baby wrapped in cloths and lying in a manger. ~ Luke 2:12
I found this nativity scene while pulling out my Christmas decorations a few weeks ago. I have no idea where it came from and how it got into my box of Christmas stuff, but there it was, my sign to remember why we celebrate!
I have a nativity scene that I put out every year right underneath my Christmas Tree, but this particular set is a little more special. When I saw it in the box I knew I had to find a place for it in my home, even though I was, and still am, puzzled on where it came from.
When I look at this nativity scene throughout my day, since it sits on a main table in my home, I am reminded, constantly, of the true meaning of this season. It has helped me to focus on what Christmas is all about. To slow down and enjoy all that this Celebration is meant for.
The Celebration of the Birth of my Lord and Saviour Jesus Christ. The greatest. day. ever!
It is easy to let all that this time of year brings really weigh us down, but if we all just stop and truly listen and appreciate the joy and amazement, our hearts will be so full.
As Christmas quickly approaches, I encourage you to take a moment to stop and thank God for the gift of His Son, Jesus Christ. To read a few chapters in Matthew, Mark, and Luke about the amazing birth and all that led up to it.
Don't let Christmas slip on by without enjoying the true reason of the season!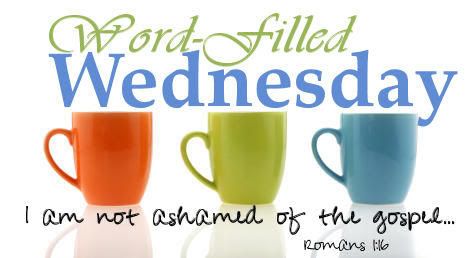 Glory to God in the highest, and on earth peace to men on whom his favor rests. ~ Luke 2:14