I could have no greater joy than to hear that my children are following the truth. ~ 3 John 1:4
My ultimate goal is to raise my children to be faithful stewards of the Lord and serve Him in
everything
that they do. However, this is proving to be a
daunting task
. Teaching them the basics-sharing, telling the truth, obey, respect-are not easy things to teach. Especially when it comes to my daughter, Emma! She is the definition of a strong-willed child!
Completely head-strong and opposite than me in alot of ways, causes us to bump heads, a lot! Repeating myself not once, not twice, but three or four times to do, or not to do something, is a regular occurance. Somedays all it seems I do is yell at her and send her to her room.
I spend many moments whispering little prayers asking for peace and guidance throughout my day!
But, at the end of the tough days-the all I do is yell days-hearing the prayers of thankfulness for me, her mama, and the whisper of "Jesus, I love You"
make me continue on and reassure me that somewhere in the mess and the struggle I am doing something right.
My Heavenly Father will continue to lead me in raising my daughter, Emma. He will show me what she needs, especially on those days we struggle. And I will continue to rejoice in knowing that she gets it;
She loves Jesus and she knows He loves her!
{1 John 4:19}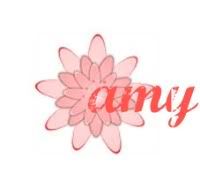 We were born only yesterday and know nothing, and our days on earth are but a shadow. ~ Job 8:9