As summer quickly leaves and fall returns to us once again, I decided to take the kids to a local farm and do some apple picking as an early fall celebration! Fall is one of my favorite times of year and because it's presence doesn't stay too long before winter rolls in, I like to enjoy every last second of it...even if I am a week or so early!
We started on our trek to the apple orchards with our friendly tour guide. The kids loved her!
The path was a long, but beautiful one. Winding down a slope and around a small pond, we savored the cool breeze and enjoyed the walk together.
Once the trees cleared away, our eyes were set upon a beautiful apple orchard. Row after row of apple trees filled with beautiful fruit.
Once I picked the first apple and held it in my hands, I was in awe of the beauty of God's creation all around us! The apple was perfectly round and smooth. Bright red on one side with a hint of green on the other.
We quickly grabbed as many as we could and placed them into our bag. Little hands could not wait to get home and taste the goodness from the fruit they just harvested!
However, before we left the farm and headed home, we had to stop by and visit with a few friendly farm animals. While some loved our company, others couldn't get away fast enough!
Memories made this day will last a lifetime. This is how I want my children to remember their childhood; to remember me! Laughing, playing, learning! I am so very blessed!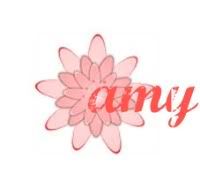 "The LORD will indeed give what is good, and our land will yield its harvest." ~ Psalm 85:12