Like most moms, I enjoy taking numerous amounts of pictures of my kids! I also enjoy displaying as many as I possibly can in frames around my house!
Now that we are homeschooling, I was thinking that our "school pictures" should be displayed, in a unique and fun way, somewhere in our "classroom"!
I uploaded the photos to one of my favorite, free, photo editing sites,
picnik
, and was happy to have found these cute
"back to school" collages
!

I was thinking of gluing these on the front of our worksheet folders!
Can't decide which one I like better!
This one will most likely be put into a frame and hung on our "classroom" wall!
I had so much fun playing around with these photos! I may just go back and edit some more!
Do you use a photo editing site for your photos? If so, which one? I am always looking for fun ways to edit my pictures!
**I was not compensated in any way for this post. All opinions are my own. I just found something I liked and wanted to pass it along to you!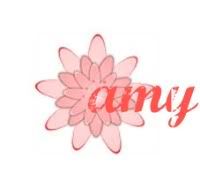 "Give thanks to the Lord, call on his name; make known among the nations what he has done, and proclaim that his name is exalted. Sing to the Lord, for he has done glorious things; let this be known to all the world." ~ Isaiah 12:4-5