Grandmas hold our tiny hands for just a little while, but our hearts forever. --Author Unknown

She tells of stories from when she was younger.
Her Marine Corps boyfriend from Ohio.
They day she met my Grandfather.
The moment she held my dad in her arms for the first time.


She remembers working in air traffic control and walking to and from work.
Working in the mill and dreams of being a nurse.

She used to crochet beautiful blankets and sweaters and bake the most delicious cakes and cookies.

She remembers, very well, moments that took place in her past, but ask her what happened yesterday, or just a few seconds ago, and her mind draws a blank.
She is in the early stages of Altzheimers-dementia-my dear Grandmother.
And we just celebrated her 84th birthday.
She has lived to see her grandchildren grow and is now experiencing the love of great-grandchildren.
You may hear the same story over and over again in an hour, but she is here, healthy and happy, and full of wonderful stories.
What a blessing a beautiful mind is. An aging, full of amazing stories, mind.
Counting down my Gratefulness one Blessing at a time. {#104-#118}
104. Hearing my husband tell my daughter she is beautiful
105. Hearing my daughter tell her daddy he is handsome
106. Fresh fruit
107.Children's laughter on swings
108. Hearing my daughter singing the words to a Natalie Grant song
109. A change of plans
110.Cradling him in my arms late at night knowing that this will come to an end all to soon
111. My daughters sweet singing...again!
112. Rains scent
113. 84 birthday celebrations
114. Spilled Cheerios
115. Children screaming
116. Toy cars scattered on the floor...and the counter..and the bed...
117. Fresh tomatoes and mozzarella salad
118. Yellow linens to brighten up a bedroom
119. Little boy haircuts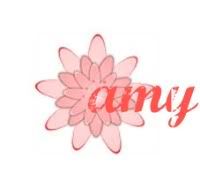 Gray hair is a crown of glory; it is gained in a righteous life. ~ Proverbs 16:31