Do you tend to take on more than you can handle?
I know I do.
There is so much that I want to do and never enough time to do it in.
My niece is having her 2nd birthday this upcoming weekend and I decided to
try
and make all of her gifts.
On the list of things to make are:
Crayon Roll (finished! just need to buy a coloring book or two to go along with it. crayons are already rolled up inside)
Apron Knot Dress (everything is cut out and sewing started tonight. *hopefully* will finish up tomorrow)
Sleepover Pals (not a thing started on these! hoping to at least get the fabric cut tomorrow) pattern can be found in Hillary Lang's Wee Wonderfuls book, which is totally awesome by the way!
I have less than a week to finish and know it can be done, but the stress of making sure it is perfect and actually gets done is really starting to get to me.
Why do I do this to myself?
Stay tuned! If I get finished with everything, I am sure to make a post, with pics, all about it! :)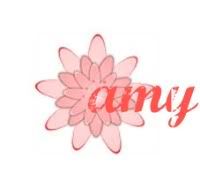 My soul finds rest in God alone; my salvation comes from him. He alone is my rock and my salvation; he is my fortress, I will never be shaken. Psalm 62: 1-2