One of my husband's favorite meals is Chicken Pot Pie. Typically, this is something I would categorize as
comfort food
and make during the cold, winter, months. However, my mom mentioned to me the other day that she was making one for dinner and I have been hungry for it ever since.
So, for dinner tonight, I made these cute, mini, chicken pot pies!
I didn't realize how much one of these little ramekins' held! I definitely could not eat it all and will enjoy the rest for lunch or dinner tomorrow! The kids loved having their own little "pot", as Emma called it, to eat theirs out of!
Ingredients:
1/4 cup margarine or butter
1/3 cup all-purpose flour
salt
pepper
1 can (10 1/2 oz) chicken broth
3/4 cup milk
2 cups cubed (i shredded mine) cooked chicken
1/3 cup chopped onion
Mixture of green beans, corn, peas, and carrots. (I just used one of those frozen mixed veggie bags and dumped in. But, if you have these items on hand, fresh, I say go for it!)
Biscuits (use whichever recipe you like for making biscuits. I used the recipe from the box of biscuit mix I bought at Trader Joes and also added shredded cheddar cheese in mine!)
Heat oven to 350*. Grease rammekins or large muffin cups.
In 10-inch skillet, melt butter; stir in flour and a dash of pepper. Cook about 1 minute, stirring constantly, until smooth and bubbly. Gradually stir in broth and 3/4 cup milk; cook until mixture boils and thickens, stirring constantly. Add chicken, onion, and vegetable mixture. cook until hot and bubbly. Spoon mixture evenly into ramekins. Place a spoonful, or two, of biscuit dough on top of each ramekin. Cut slits in biscuit tops.
Bake 17 to 20 minutes or until biscuits are golden brown!
Enjoy!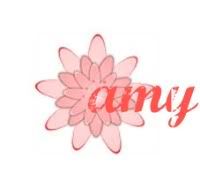 God is spirit, and his worshipers must worship in spirit and in truth. ~ John 4:24