My daughter turned
four
earlier this year. Since then, the topic of discussion on a regular basis is what we are going to do about school next year. {we are skipping out on pre-school this year and just starting into kindergarten next fall. one of the local libraries offers a
free
program that helps prepare children for kindergarten that I am planning on taking my daughter to!}
Growing up, I attended a private Christian school from kindergarten through 12th grade. My husband also attended a private school, but only until 6th grade. We have both agreed, early on, that a private christian education was what we were hoping to give to our children. But, it can become pretty expensive. So, we have also been exploring our other options.
I never realized just how many
other
options there were. Homeschool, cyber school, public school, and
no schooling
at all! It's a bit overwhelming!
Obviously, we need to decide what is the best option for us; for our children. But, it got me to thinking; How do you do school? Or, if your children are young like mine and not yet in school, how are you planning on doing school?
I appreciate any and all info and ideas you have to offer!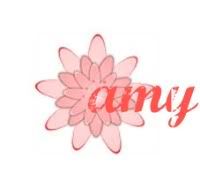 Train up a child in the way he should go: and when he is old, he will not depart from it. ~ Proverbs 22:6