He's making blast off noises as he flies his Buzz Lightyear through the sky to "infinity and beyond"!
She's creating dialogue between her My Little Ponies and various farm animals scattered across the floor.
The coffee pot hums a tune all its own as my fresh cup is being brewed.
He says "good-bye, I love you, have a great day", then closes the door behind him and I hear the latches click together once they meet.
These are the sounds that start my day; the sounds that surround my life. "I love you's" and the chatter of little ones, laughter and sometimes tears, are heard amongst my daily activites of cleaning and washing and cooking. They are the most beautiful of sounds. They make up this life; this
one
life that I have been blessed to live!
However, the sounds are not always pleasant ones. The fighting amongst siblings which results in screaming and crying. The barking of dogs when the little ones are still sleeping. A late day phone call saying he is working late that night and will not make it home for dinner. When the words do not come out right! These are also sounds that make up my days...my life. I have learned, through these sounds, that it matters most what I do with the good and the
bad
!
God never promised for life to be easy. It is a constant work in progress...each and everyday. But, when all that hard work finally starts to pay off, it is all worth it. Like when my children bow their little heads to pray, that is such a beautiful sound. When my daughter sees me walk out of the bedroom, dressed in something nice, and says "wow mommy, you look pretty", that is a wonderful sound. Hearing the singing of "Jesus Loves Me" and
"Stronger" by Mandisa
coming out of the mouths of my children is an amazing sound. The words of affirmation spoken from the mouth of my husband...makes my heart go all a flutter!
I want more and more postive sounds surrounding me. More good being done. More glory being given to the One who has given so much! He loves us so very much...and that is a sound I never get tired of hearing!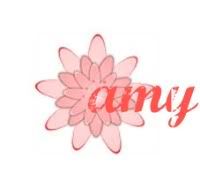 But God demonstrates his own love for us in this: While we were still sinners, Christ died for us. ~ Romans 5:8