"Children are made readers on the laps of their parents." ~ Emilie Buchwald
I came across this quote a few weeks ago and immediately knew I had to place it on a picture and frame it! How true it is! 
For any of you who know me or have been a reader of this blog for quite some time, you know that we love our library as well as reading books. We visit our library at least once a week and one of our favorite times of the day is when we are snuggled on the couch reading a book together.
One of my goals as a mother is to develop in my children a life-long love of reading. My mom instilled this treasure in my sister and I, and I want to do the same for my children. I remember many a day spent visiting the library and having "teddy bear picnics" during storytime when I was a kid. Reading before bed and staying up way past bedtime just to finish the "good part" was a regular occurance.
I am looking forward to the day when my children are hiding away in their rooms lost in a good book; or when my daughter and I can join in a mother-daughter book club at our local library! Or when all that is on their birthday/Christmas lists are books!
But, since I am in no rush and truly can wait for that time, I am soaking in all the laughter and learning while reading to them from my comfy spot on the couch!
What are some books you and your children enjoy reading together?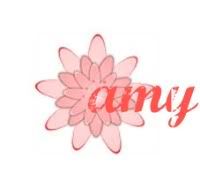 Train up a child in the way he should go, and even when he is old he will not depart from it. ~ Proverbs 22:6