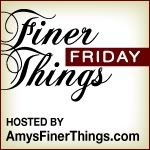 As our family is packing up this Friday afternoon to leave for our first ever camping trip as a family, I am reminded of the simplicity that camping brings! We camp in a tent...no fancy, smancy, trailer for us! Our meals will be either cooked over the campfire or little camp stove. We will spend the entire weekend outdoors and completely "unplugged"! What a great feeling that is! Sitting in God's creation with the creations He has blessed me with! I am truly blessed!
I am hoping/planning on being able to get a lot of reading and knitting done...but we shall see! With 2 small children nothing is guaranteed! I am taking all my current reads with me...Gone With the Wind for my Read A Long, Little Bee by Chris Cleave for my book club, and, of course, my Bible! I am really looking forward to spending a lovely, relaxing, weekend, with my loves...the ones I hold dearest to my heart!
May your weekend be blessed!
Happy Reading and Peaceful Knitting!
But I am afraid that just as Eve was deceived by the serpent's cunning, your minds may somehow be led astray from your sincere and pure devotion to Christ. ~ 2 Corinthians 11:3