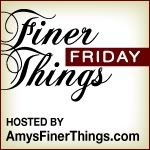 For last weeks Finer Things Friday, I talked about packing to go camping for the weekend with my family and the simplicity of it all. Today, I am going to do a little follow up of that post with some pics thrown in!
When talking about Simplicity and living a simpler, "stuff" free, life, I think about concentrating on getting back to just being a family! We let all of life's craziness get in the way of what God has wanted for us, as a family. To just be together spending quality time laughing, talking, and making memories. You don't need "stuff" to be happy. Just the warm hug and sloppy kiss from your 3 year old. Or a loud, hysterical, laugh, from your 1 year old when you are acting like you never imagined yourself acting just to make another human being happy! Those times and memories are what makes life memorable.
As your children grow, they won't remember all the "stuff" you bought them, but the memories you made by spending time with them!
"The Best Thing to Spend on Your Children is Time." ~ Arnold Glasow
Here are a few fun pictures from our camping adventure last weekend!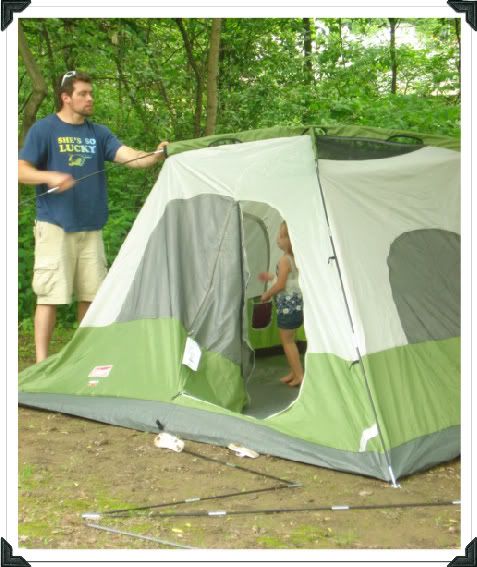 Setting up our "home" for the weekend. We were in a nice spot surrounded by trees with a creek right behind us. The sound of the creek was so peaceful at night...which is probably why My Little Man slept so peacefully!
My Busy Bee loved helping her Daddy set up the tent! This whole experience was just amazing for her and she had so many "wow" moments the whole weekend!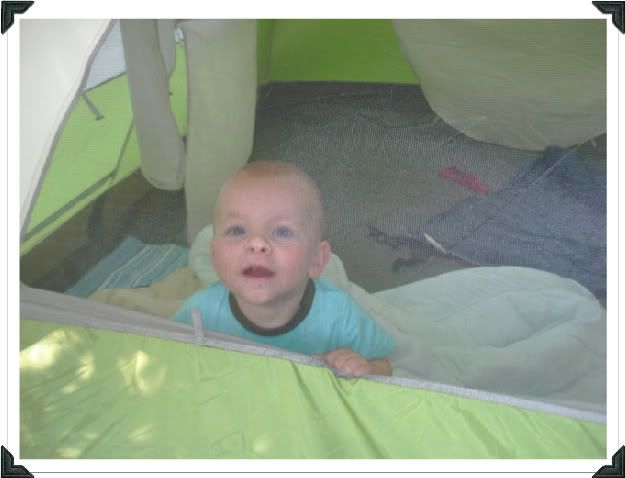 My Little Man just being silly while Daddy and My Busy Bee try to get our "home" set up!
The look of a true camper! Eating yummy camp food from an iron skillet with his hands!! Yummy!
She is Welcoming everyone to her humble abode!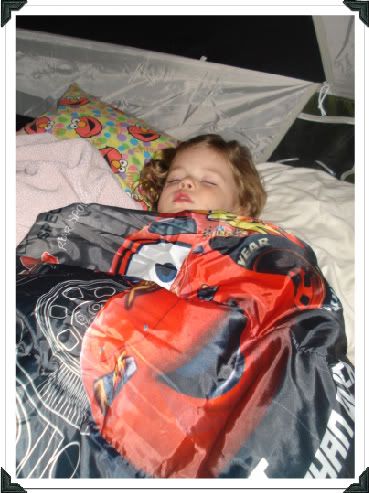 Ahh...Sleep!
What are some of your Finer Things?
Happy Reading, Peaceful Knitting, and Many Blessings!
And now these three remain: faith, hope and love. But the greatest of these is love. ~ 1 Corinthians 13:13