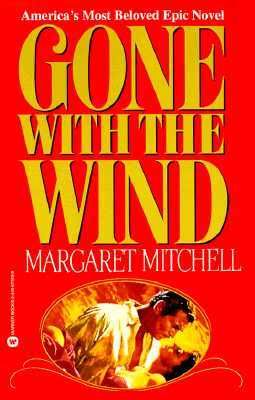 The Gone With the Wind Read-A-Long that I will be hosting begins today! I hope some of you have decided to join me in this journey of reading such an awesome novel!
How this is going to work:
Below you will see the schedule for the next 7 weeks of reading. After each weeks reading, I will have a post with questions/answers and discussion for the chapters we just finished reading. At the end of our RAL, we will have a a generalized discussion post on the entire novel and what our opinions of it were.
I know some may be reading it for the first time and some are re-visiting a favorite. Whichever you are, I am just glad you decided to take on this RAL with me...it should be a lot of fun!
Schedule:
June 1: Chapters 1-9
June 8: Chapters 10-18
June 15: Chapters 19-27
June 22: Chapters 28-36
June 29: Chapters 37-45
July 6: Chapters 46-54
July 13: Chapters 54-63
The schedule gives us a 2 week break before starting the Ulysses RAL on August 1st hosted by my friend Michelle over at
Literally Speaking
!
Let's Get Started!
Happy Reading and Peaceful Knitting!
Amy