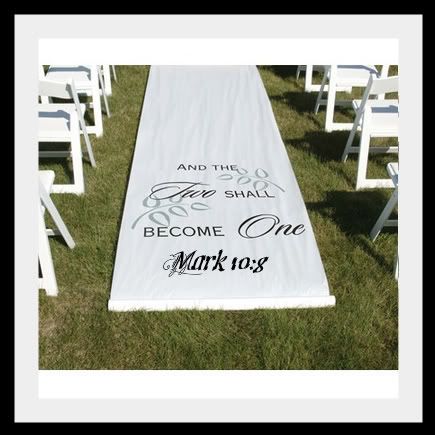 "But from the beginning of creation, God MADE THEM MALE AND FEMALE. "FOR THIS REASON A MAN SHALL LEAVE HIS FATHER AND MOTHER, AND THE TWO SHALL BECOME ONE FLESH; so they are no longer two, but one flesh. "What therefore God has joined together, let no man separate."
~ Mark 10:6-9
Today my little sister will first become a bride and then become a wife!
Oh the joy new love brings! I pray for God's blessings on their new life together. I pray for patience and understanding and a love that surpasses it all. I pray that God blesses them with ups and downs and the strength and communication to get through.
But above all, I pray for happiness and lots and lots of love!
I love you both and pray that you have a beautiful wedding day and a wonderful, happy, life together. May God bless you with as wonderful of a marriage as He has done for me!
Congratulations!
My lover is mine, and I am his. ~ Song of Solomon 2:16