Completing Him Challenge: Week #2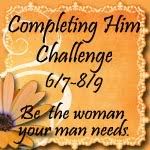 This weeks challenge is to remember the day you and your spouse became one!
"and the two will become one flesh.' So they are no longer two, but one." ~ Mark 10:8
Here is the story of one of the three greatest days of my life...the other two were when I was blessed with my children!
My husband and I got married on September 17th in 2005. It was a beautiful day. The sun was shining. The temperature was just right. I wouldn't have planned it any other way. God truly blessed us with a gorgeous day.
We were married in our beloved little church by a Pastor who has known both of us our entire lives. It was a very special ceremony! My favorite and most memorable part of the whole ceremony was when we were on stage, after passing out the roses to our mother's, and I looked into my husband's eyes and saw him crying. I wiped his tears with the hanky I had been holding and remember falling in love with him all over again!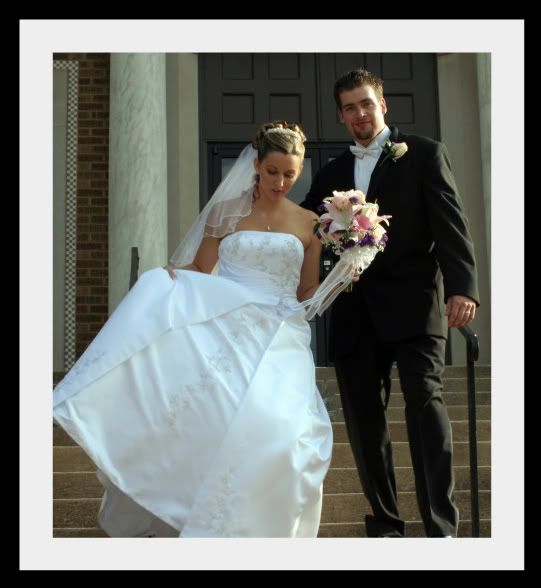 Our reception was a blast! We had so much fun eating and dancing that I never wanted the night to end! All our closest friends and family were there showing their love for us! I remember telling my Husband that I wished we could have done it all over again the next day!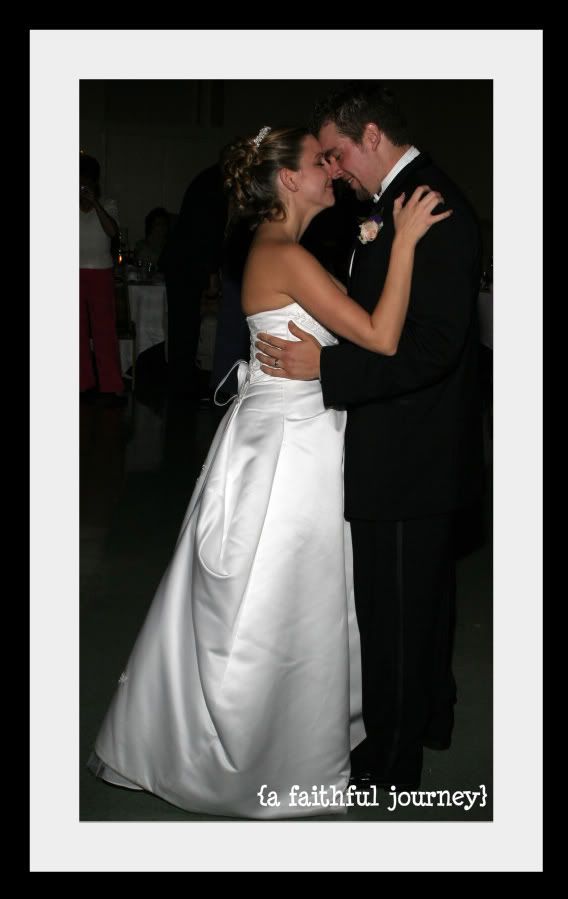 We left the following Monday for our Honeymoon in Cape May, New Jersey. We stayed in a Bed and Breakfast and enjoyed walks on the beach, bicycles rides along the boardwalk, fabulous dinners, and romantic conversations on the huge Victorian style porch at night! I loved our time there and really getting to know the man I married!
I can't believe we are coming up on the 5 year mark! I remember being told by quite a few people when we first got married that the first 5 years are the hardest! Well, they have definately had their ups and downs, but I wouldn't trade any of the bad moments in for anything! We learned from them. We grew as a couple from them. We fell deeper and deeper in love because of them! God never said marriage was going to be easy! It is a work in progress and both people have to be willing to work,
hard
, for it to last forever and ever, the way God intended it to!
We just had a guest speaker in our church this past weekend who had said he and his wife were going to be married 65 years this year!!! Can you imagine?? I leaned over to my husband and told him "that was so going to be us...in 60 years"!! With God's help and our love and determination to stay true to our vows, it will be!!
There are three things that amaze me—
no, four things that I don't understand:
how an eagle glides through the sky,
how a snake slithers on a rock,
how a ship navigates the ocean,
how a man loves a woman.
~ Proverbs 30:18-19 (NLT)